http://9jabook.com/profiles/blogs/the-worst-ever-naija-scammer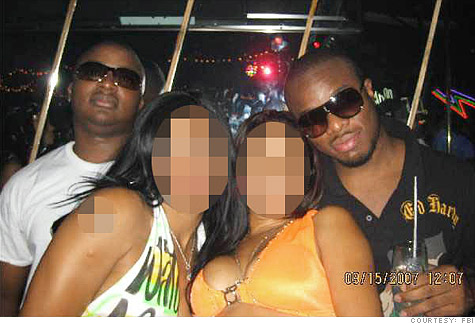 Remember Tobechi Onwuhara the Nigerian Yahoo Wash Wash Kingpin Another Brilliant Fellow Languishing in US Jail for fraud . Well HE may soon have a another Famous Nigerian Scammer join him … But this time We cant Find the alleged  fraudster Invictus Board Boss Obi Nwanne Okeke Forbes 2016 Roll Call TedX Speaker  And General Startup Entrepreneur Billionaire . No a search on the fbi website comes up with zero results
on google but nigerian websites
not  on  fbi.gov
Marshall Ward is alleged to have requested is Arrest See Below
From this timeline August 2019 one would expect this news to be on CNN international Google etc
another report about the case the judge theresa buchanan is not coming up with any INTERNATIONAL reports online relating to Obi Nwanne
AND HOW COME he is beging defended by a public lawyer when he is alleged to be a billionaire ?
we expect more information on this
Court Grants Obinwanne Okeke "Invictus Obi" Permission To See Dentist
 Aug 19, 2019 
Theresa Buchanan, the magistrate handling the criminal matter, subsequently granted Mr. Okeke "Invictus Obi" permission to see a dentist during the hearing on August 7. She, however, insisted that the doctor must attend to the suspect in custody. It was unclear how long Mr Okeke had been having issues with his teeth. He was arrested in the U.S. on
August 6, just before he was scheduled to return to Nigeria, and arraigned the next day. The F.B.I. had investigated Mr Okeke, widely known in Nigeria as Invictus Obi, and found that he was involved in online fraudulent activities that had fetched him millions of American dollars in recent years. His arrest sent shockwaves across Nigeria's social media and blogosphere, having been previously profiled by several local and international media outlets as a model for shrewd business acumen for young people
The Federal Bureau of Investigation have arrested the Chief Executive Officer of Invictus Group, Obinwanne Okeke, for conspiracy to commit computer fraud.
Okeke, who made it into Forbes 'Africa's 30 Under 30 List in 2016', was arrested by the FBI over $11m wire fraud after an account belonging to the CEO of Unatrac Holding Limited, a steel company, was hacked.