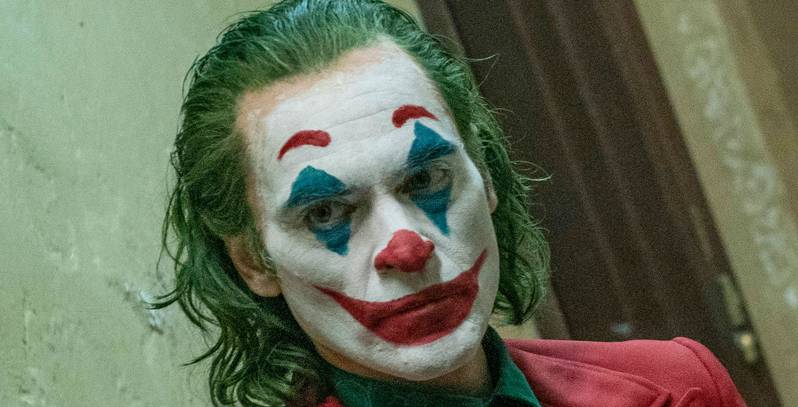 Joker easily won the box office during its opening weekend, shattering the all-time October opening weekend record in the process. This past Friday, at long last, the already highly-controversial Joker opened in theaters nationwide. Touring the fall film festivals earlier this year (winning the Golden Lion at Venice), the latest from director Todd Phillips earned equal parts praise and controversy. For every person who proclaimed Joker was a masterpiece, there was someone criticizing it for its depiction of horrific violence or raising questions about its thematic content. That conversation bolstered Joker's appeal among mainstream moviegoers, since people were curious to see what all the fuss was about.
ADVERTISING
Ever since that shocking Venice victory, Joker has been projected to top the October opening weekend box office record, previously held by Venom. Last year, Sony's comic book movie rewrote the history books with an impressive $80.2 million debut domestically. After Joker earned nearly $40 million in its first day alone, it was a foregone conclusion it would break the record. Now, viewers know just how much it grossed.
According to Box Office Mojo, Joker made $93.5 million in the U.S. during its first three days. That's not just the highest October opening ever, it's also the fourth-largest debut for an R-rated film in history (trailing only Deadpool, Deadpool 2, and IT). Worldwide, Joker's made $234 million.
ADVERTISING
While the backlash and intense debates surrounding Joker definitely played a role in these results, it's far from the only reason the film exceeded expectations (the earliest projections were around $77 million). Competition was a likely factor as well; the marketplace was fairly soft towards the end of September, with animated film Abominable winning last weekend with just $20.6 million. Joker was the lone high-profile wide release this week, boasting hot buzz (it's a perceived Oscar contender at this point in the season) and a visible, effective marketing campaign that made an impact with its target demographic. When one also considers how popular the Joker character is in the zeitgeist, there wasn't anything that could hold a candle to it.
ADVERTISING
In all likelihood, Joker should have strong legs. The discourse about the movie isn't going to die down anytime soon, which should draw more people to the theater in the coming weeks. Additionally, it doesn't look like the competition will intensify in the near future. Next week's Gemini Man has Will Smith, but it's been widely panned by critics so far and isn't poised to be a blockbuster smash. Delayed comedy sequel Zombieland: Double Tap is probably arriving far too late to leave much of an impression. This isn't to say Joker is going to hold on to the top spot for the entire month, but unless something drastic happens, it's set up for a massive run.
ADVERTISING