During an interview after the match he lost to Anthony Joshua, Andy Ruiz shouted into the microphone, "Who wants to see a third fight", Joshua replies: "If you've heard, you'll see a third." I take that as a confirmation they'll go again. Ruiz admits he was too heavy for the fight. "I was chasing him too much, hesitating too much," he says. "I gained too much weight"..
Andy Ruiz confessed that he did not train well enough for his rematch against Anthony Joshua after losing the WBA, IBF and WBO heavyweight titles.
The Mexican-American suffered a convincing defeat after his showdown with Joshua in Saudi Arabia went to the scorecards, with the Briton claiming convincing 118-110 118-110 and 119-109 verdicts.
While a leaner and smarter Joshua was able to box and weave his way to victory, Ruiz admitted that the extra weight he put on – coming into the fight more than a stone heavier than the 247lbs he weighed on 1 June – hindered him throughout the bout, making him sluggish and less powerful than he would have liked.
"It was his night man," said Ruiz. "I think I didn't prepare as how I should have, I gained too much weight. I don't want to give excuses but I gained too much weight."
But Ruiz immediately pressed his claims for a third encounter to complete a trilogy fight, claiming that if he gets a fresh crack at the world titles he will take his preparations much more seriously than he did this time around.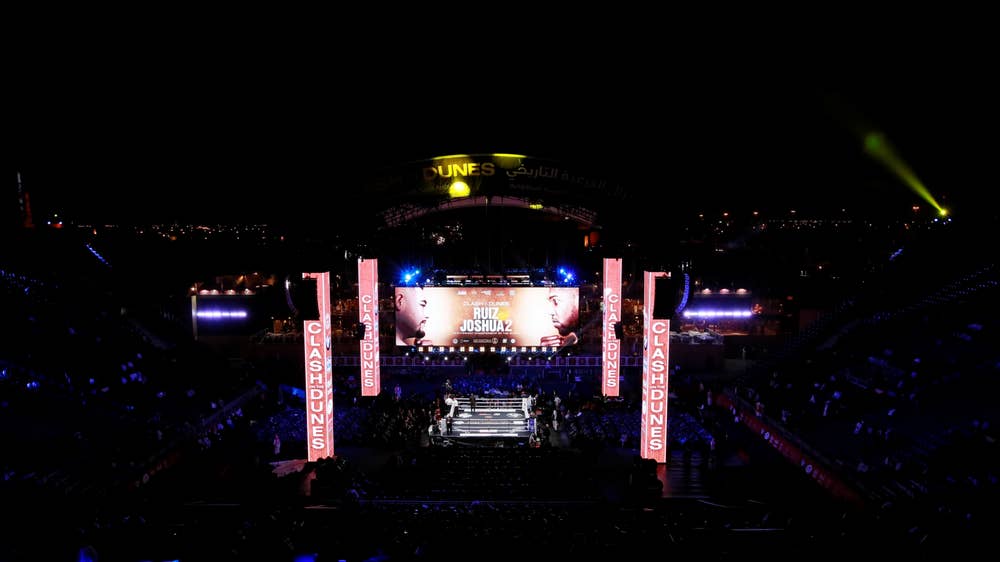 "Let's do it for a third time," he demanded. "If we do the third fight I'll get in the best f****** shape of my life, you better believe it. It did affect me a lot, I thought I'd feel a lot better, a lot stronger. I tried to train myself, I don't want to give excuses though. I couldn't put together my combinations.
"I think I was chasing him too much instead of cutting the ring, I was hesitating too much, I couldn't get my combinations but I'll be better next time."
However, Joshua appeared to dampen talk of an immediate rematch
"I don't know, I don't want to talk too much. A big mouth is not what people respect. Whatever we can do, I will do," he told BBC Five Live.
"Let the fans decide. We are up for anything. I'm made for this stage. Look at this, a purpose built stadium for a purposeful night tonight."
Videos
Andy Ruiz Jr interrupts Anthony Joshua interview to demand …
JOHNNY NELSON REACTS TO ANTHONY JOSHUA …
ANTHONY JOSHUA SECONDS AFTER BEATING ANDY ..