Nigeria Secession Drums Beat On Amotekun – It is time for us to go separate way -Femi Fani-Kayode
www.amotekun.com.ng
opera.com.ng
The governors of South West had recently established Amotekun, a regional security organization to protect the people of the SW zone.
Mr. Abubakar Malami, the Attorney General of Federation has declared this outfit to be illegal.
Mr. Femi Falana, a well know civil rights leader and a respected attorney has said the AGF is wrong. Merely saying that the AGF is wrong is a timid response to AGF and the federal government that Malami represents.
The Former Nigeria minister of aviation and member of the People's Democratic Party (PDP), Femi Fani-Kayode, said; It is time for us to go out separate ways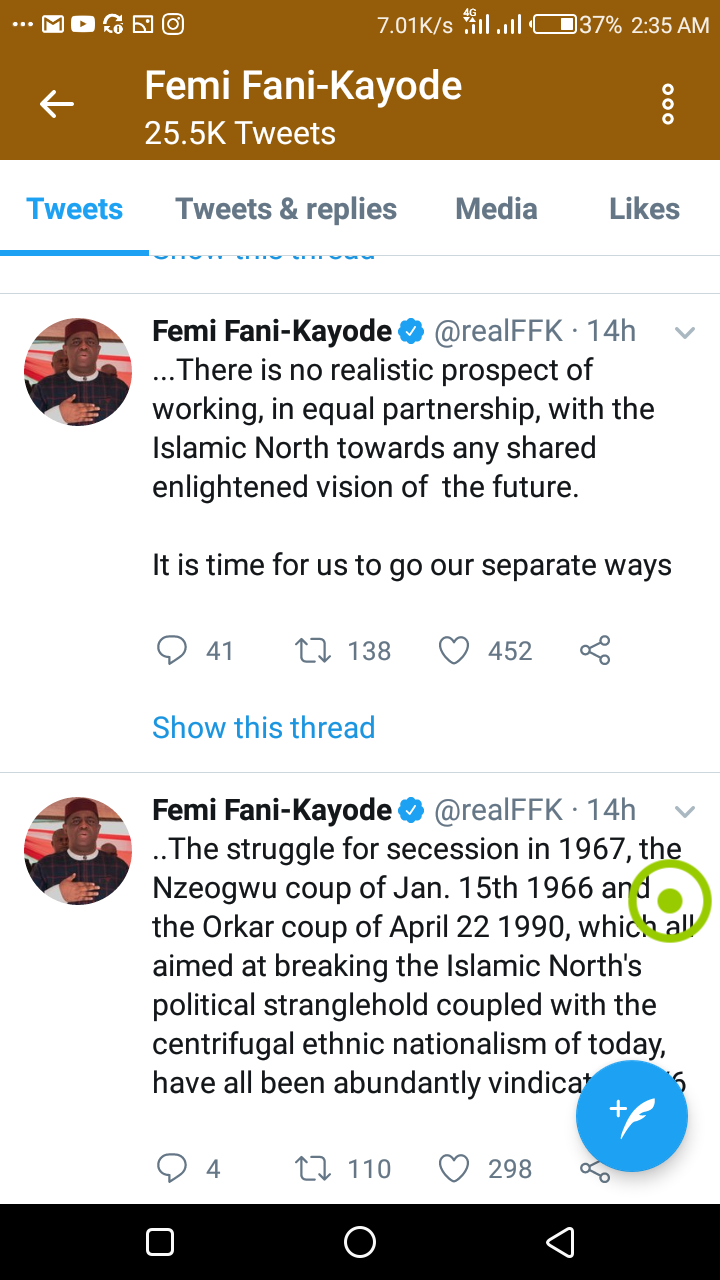 We the people have absolute right to protect ourselves and in situations where one cannot do so by himself, one should form alliances to help. That is what Amotekun is intended to do.Man are not made for law. But law are made for man.
please drop your comment and don't forget to share.