14. Playboy Club, London
Thought to have cost around £34 Million pounds, Prince Jefri of Brunei purchased the former Playboy Club at 45 Park Lane in London which was four times the market price at the time.
Nicknamed One of London's most Iconic Clubs, the Playboy Club hosted some of the best parties in the capital for poth business and pleasure.
The club had several areas within that offer fine dining, sports bar and a cigar and a cognac area with the crown jewel of the club being its large casino.
After his return to Brunei, Prince Jefri parted ways with the club and the sale price was never revealed and the club still exists today in Mayfair.
13. Assurur Palace Residence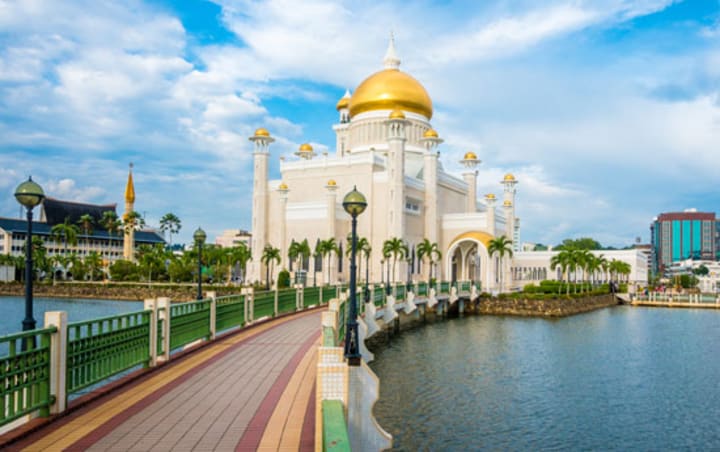 Celebrating his 50th Birthday, Prince Jefri was built a massive palace that featured 1,788-rooms and covered around 49 acres.
The palace featured a large garden with swimming pool and rolling lawns with palm trees taking center stage.
Large wardrobes within the palace contained hundreds of Armani and Versace suits and other clothing that was purchased on million dollar shopping trips.
The palace even featured a temporary stadium that was built for a one-off performance by Michael Jackson and later Whitney Houston.
12. Private Planes & Helicopter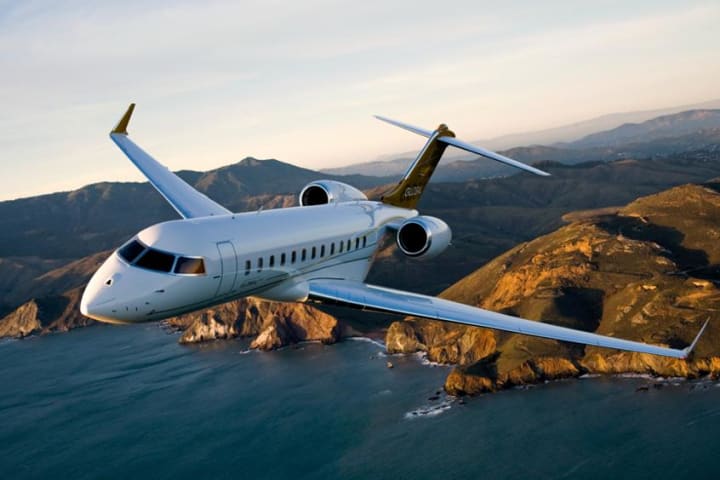 The number of planes and other aircraft the Prince had access to was astonishing and they included a fleet of Private jets, helicopters and even a 747 aircraft.
His fleet of private jets included Gulfstream aircraft, a Falcon Private Jet and a Learjet with all of the aircraft being paid for outright.
He owned a fleet of helicopters and his 747 was thought to be one of the most luxurious in the world with bedrooms, a 25 seater dining table and taps and upholstery covered in gold.
The prince was forced to sell off many of these assets after he faced legal issues at home.
11. Car Collection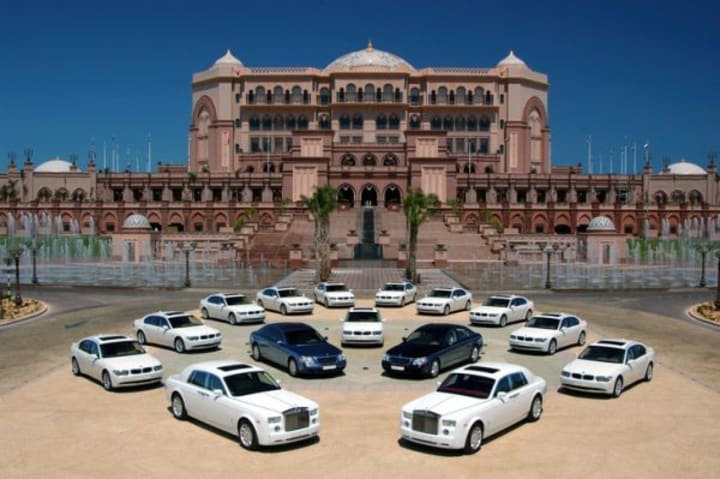 The prince had one of the largest collections of cars in the world at one point and these included mostly Bentley's, Ferrari's or Rolls-Royce's.
He owned a total of 2,300 cars in total including each Rolls Royce with the inscription "Built by Rolls-Royce for His Royal Highness Prince Jefri"
He is estimated to have spent roughly $78 million on Ferrari's and over $475 million dollars on the Rolls Royce Vehicles.
Many of these cars are now housed in the Sultan of Brunei's car collection which is thought to be 10x as big.
10. The New York Palace Hotel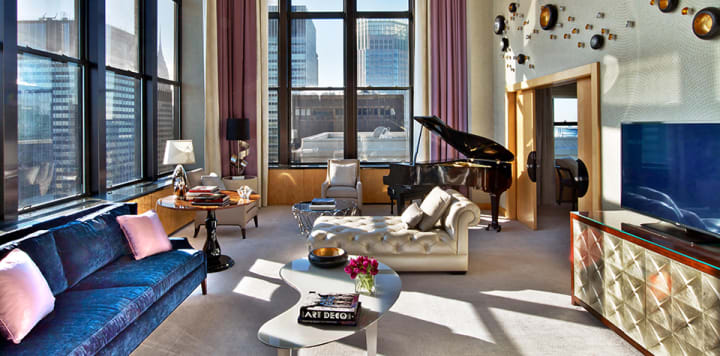 Prince Jefri once owned a number of hotels around the world and several of them located in New York, one being the The New York Palace Hotel.
One of the most recognized hotels in New York City, The New York Palace Hotel that is situated on Madison Avenue and features a world-class Spa and Fitness Center.
The hotel features a hotel within a hotel that includes 176 exquisite, ultra-private guest rooms and suites with unrivaled views of the city.
The penthouses within the New York Palace Hotel are some of the most luxurious in the whole city and are often used by celebrities and dignitaries.
9. Private Yachts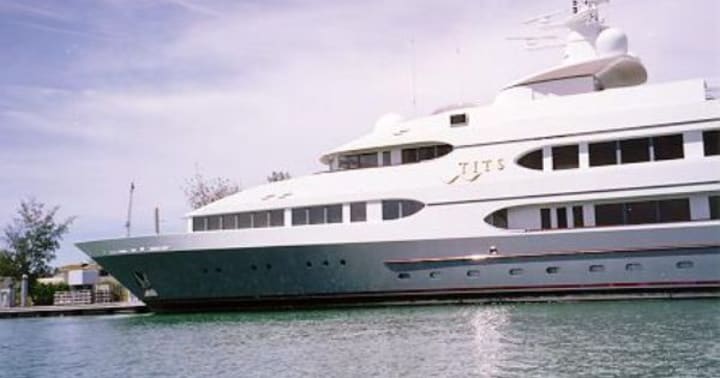 Nicknamed Tits, this large boat also had 2 tenders that were named Nipple 1 and Nipple 2.
The boat had several large bedrooms and bathrooms, a relaxation area on top with several Jacuzzi's and a swimming pool
The prince is also thought to have owned several other large luxury yachts that were sold once he left the country.
8. Hotel Bel-Air, Los Angeles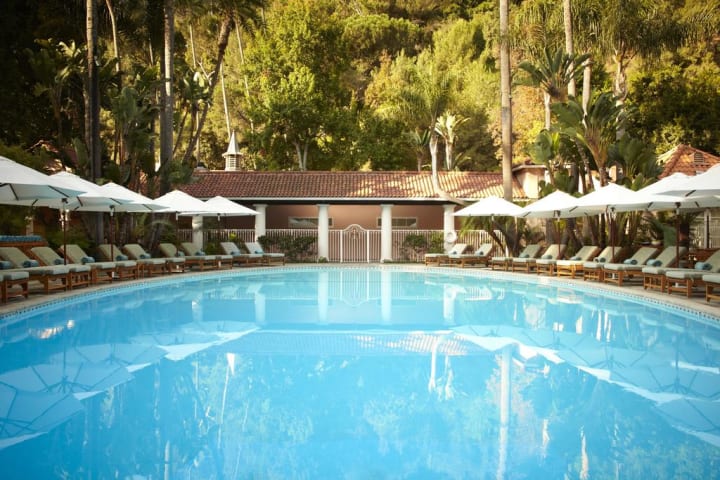 Another one of Prince Jefri's hotels that were scattered around the world, Hotel Bel-Air, Los Angeles is now part of the 5 star luxury Dorchester collection and is described as the most quintessentially private and exclusive hotel in the area.
The site is a 12-acre paradise styled as a private residence with features such as the Swan Lake, a secret paradise of walks and runs, laying Just a mile away from the famous area's of Beverly Hills.
Much has changed since Prince Jefri owned the hotel and it now includes a luxury spa, large swimming pool and relaxation area.
Some of the more exclusive suites include the Swan Lake Suite, Patio Suite, Grace Kelly Suite, Stone Canyon Suite, Herb Garden Suite, Chalon Suite and the world famous Presidential Suite.
The hotel offers Superior Room and Deluxe Rooms and some of these come with their own patio's while afternoon tea is served with a more organic focus.
7. Custom Made Rugs & Art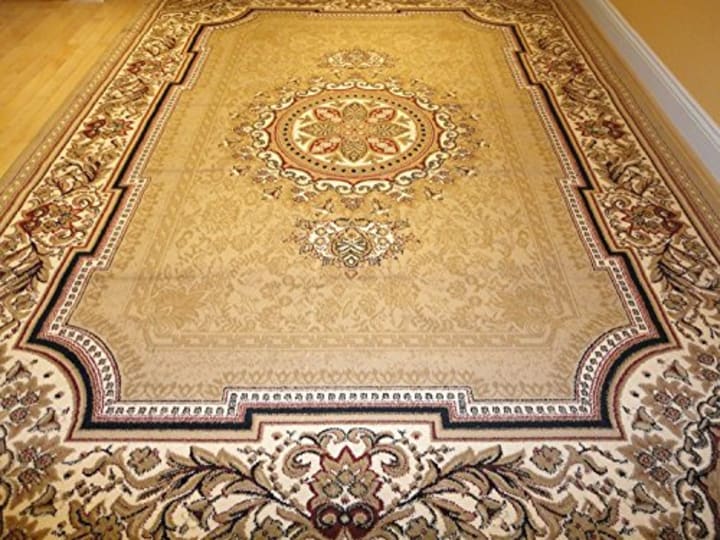 One of the more crazy spending purchases of Prince Jefri, he had a custom rug made that was covered in gold threads and 25,000 diamond stones.
Its thought that the prince spent roughly $7 million dollars to have the rug created and then moved to one of his many palaces.
He is known to have had a large collection of art work that included over 100 paintings including a Renoir that he paid $70 Million Dollars for.
6. The Dorchester Hotel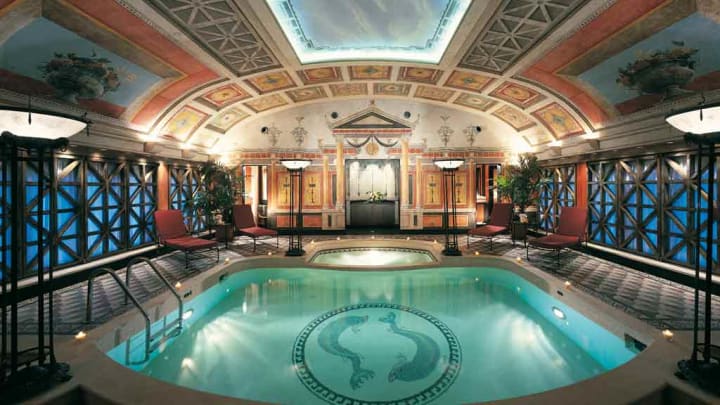 Prince Jefri sure did pick some of the best hotels in the world to buy, and the Dorchester, located in the heart of Park Lane, London between Royal Hyde Park and the historic streets of Mayfair, this hotel is one of the worlds most exclusive.
The hotel contains some of the most exquisite penthouse rooms in London including The Harlequin Penthouse, The Terrace Penthouse, The Audley Penthouse and The Eisenhower Suite
5. Wardrobe Collection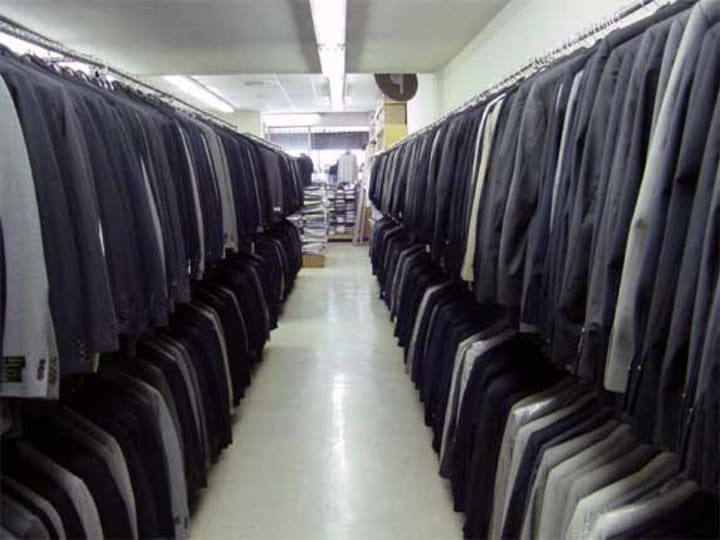 The prince was well known for his lavish spending in high street shops in both London and New York, or basically wherever he went.
He could easily drop several million dollars in one shop and was once known to have bought 100 suits of the same color.
He was known to easily empty entire inventories of stores such as Armani and Versace including shoes, shirts, sunglasses and more.
4. Personal Statues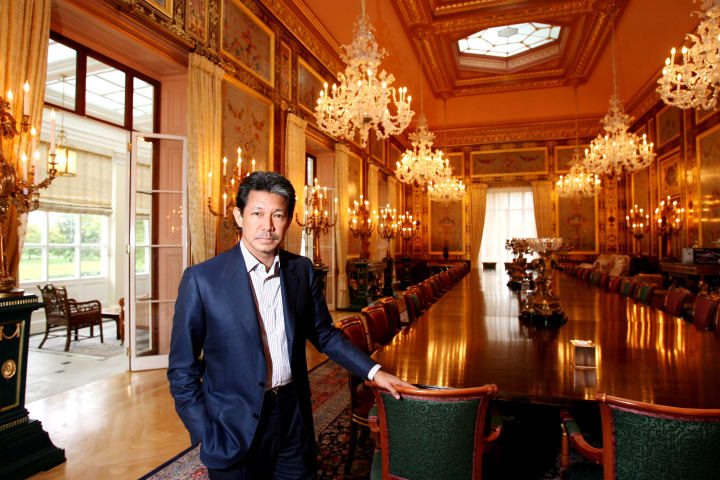 Something that has become quite a thing over recent years, the Prince had commissioned several statues of him and his fiancee.
The statues were live sized, cost $1 million and were supposed to be placed around one of his mansion's swimming pools.
The statues became so popular in the media in 2010 that a judge ordered a gag issue during a trial that the prince was involved in.
3. Asprey Jewelers, London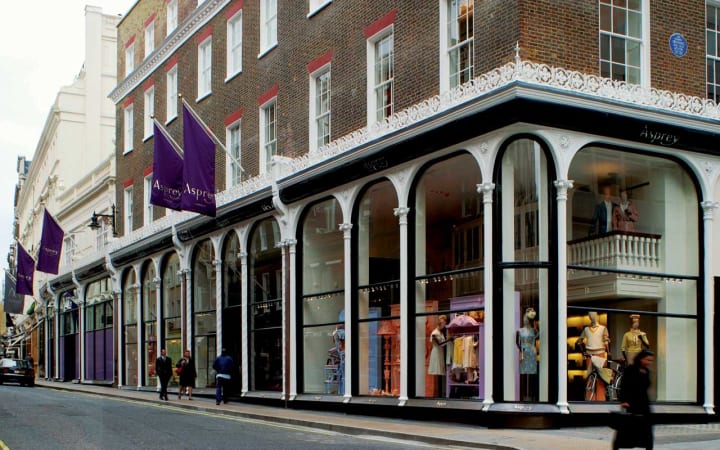 Asprey Jewelers, home to the London jeweler to the Queen and purchased by Prince Jefri for roughly $385 Million Dollars, 4 times the asking price.
Asprey London was established in 1781 and the Master jewelers use only the finest and rarest precious stones, creating each Asprey piece by hand, including bridal jeweler and collections.
The company uses creates its works using Silver, Crystal, China, Leather, Jewelry and they have recently begun making luxury Timepieces.
2. Watch & Pen Collection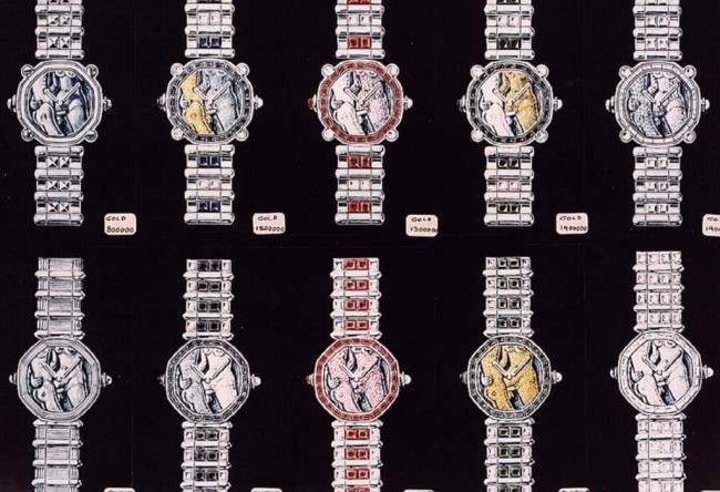 Prince Jefri was known to have hundreds of watches as part of his extensive wardrobe collection and he purchased them on many spending trips.
Ten watches, made of white gold and platinum with diamonds, rubies, emeralds and other precious stones, which were bought by Prince Jefri in December 1992.
This set of watches alone was thought to be worth around 11.85 million Swiss francs.
The prince also had a set of completely unique fountain pens that he had made in July 1994 with the total collection of pens thought to be worth around $1.3 Million Dollars.
1. The Beverly Hills Hotel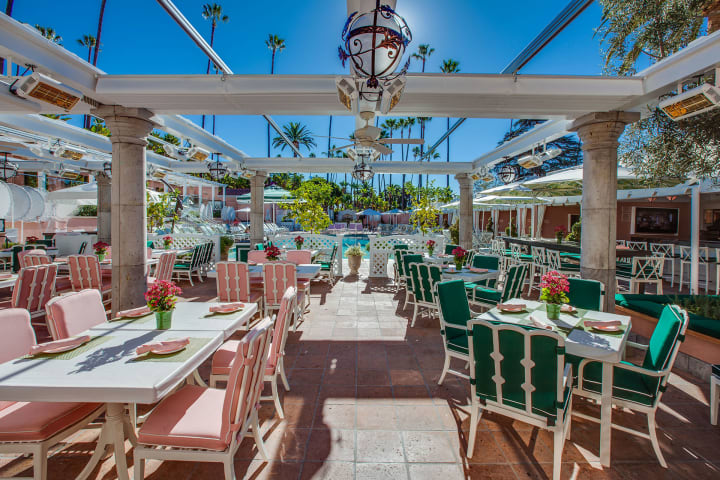 Purchased sometime in the 1990's this hotel is located on the outskirts of Los Angeles, California.
Considered to be one of the hotels where you can live like Hollywood royalty, The Beverly Hills Hotel is located among 80-year-old palm trees and banana leaves.
Surrounded by 12 acres of tropical gardens, exotic flowers and towering palm trees, the hotel sits in the coveted zip code of 90210.
Several bars and restaurants are located on-site and include, the polo lounge, the Fountain Coffee Room and the hotel caters for weddings along with offering a luxurious spa
We are sorry that this post was not useful for you!
Let us improve this post!
Tell us how we can improve this post?